Legacy equipment hindering your research? we got your back.
No commitment pricing and reliable equipment integrations will get your facility outfitted with the latest Curator video research technologies.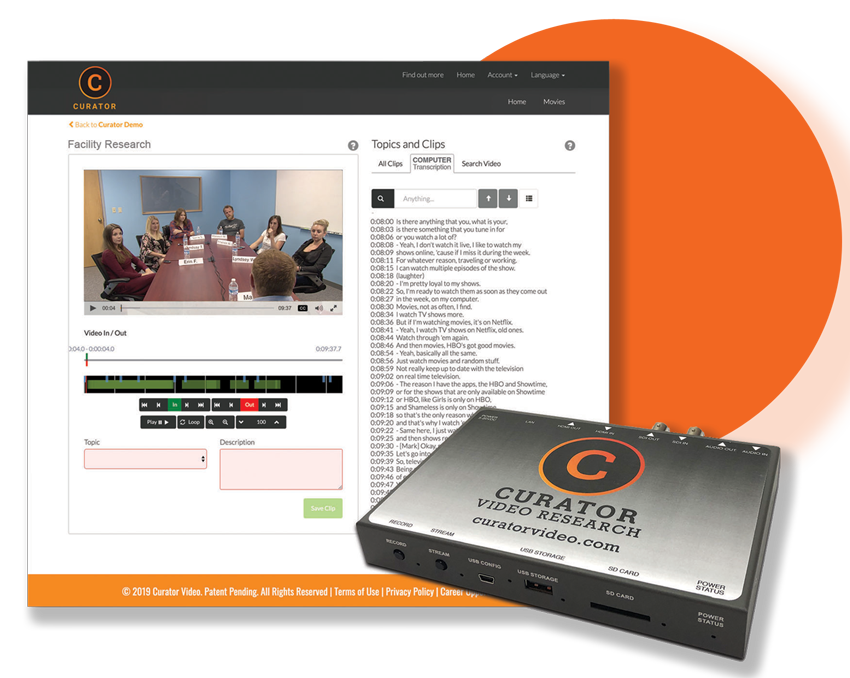 easy research facility solutions
We focus on reliability and ease-of-use
and can offer the best pricing because we do not have legacy systems. We have developed a scalable, reliable system built on an HD and secure ISO 27001 backbone.
We support you and offer no-commitment pricing
Solving Facility technology problems with reliable, simple solutions.
Our customers tell use they like the fact that a client can live view and edit video on the same platform without commitment or breaking the budget. Whether it's in-homes, shop-a-longs, or in a facility, Curator Video has been streaming reliably for years.